Unmatched Expertise in Building Automation
At Fibox, we take pride in being an industry leader in providing top-notch enclosure solutions tailored to the specific needs of the building automation sector. With a rich legacy of innovation and excellence, we understand the critical role that enclosures play in safeguarding sensitive equipment and ensuring the seamless operation of building automation systems. Our NEMA 4X polycarbonate enclosures are engineered to meet and exceed the demands of various building automation applications, ranging from gas detection and fire safety to air conditioning, security systems, access controllers, and even escalator structures.
With years of experience in the field, Fibox has developed a deep understanding of the unique challenges faced by building automation professionals. We recognize that each project comes with its distinct requirements, and our comprehensive range of enclosure solutions reflects this diversity. Whether you're designing a cutting-edge fire safety system or implementing advanced security measures, Fibox enclosures offer the protection, durability, and flexibility needed to ensure the long-term success of your project.
Tailored Solutions for Diverse Applications
Building automation encompasses a wide spectrum of applications, each with its unique demands. Whether you're tasked with enhancing gas detection capabilities, optimizing air conditioning systems, fortifying security measures, or ensuring efficient escalator operations, Fibox has you covered. Our enclosures can be customized to accommodate specific equipment and layouts, ensuring a seamless fit within your automation infrastructure.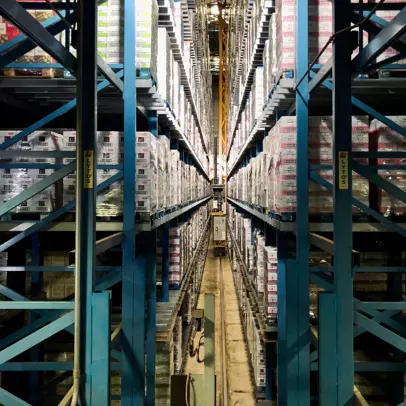 Seamless Installation
We understand that time is of the essence in the building automation industry. Our enclosures are meticulously designed to streamline the installation process, saving you valuable time and resources. The user-friendly features of our enclosures enable swift and hassle-free equipment integration, ensuring that your building automation systems are up and running in no time.
Cost-Efficiency
We are committed to offering cost-efficient solutions without compromising on quality. Our enclosure options span both economical ABS editions and premium flame-resistant polycarbonate variants. This wide range ensures that you have the freedom to choose the product that aligns perfectly with your project requirements and budget constraints.
Elevating Safety & Reliability
In the world of building automation, safety and reliability are non-negotiable. Our NEMA 4X polycarbonate enclosures are crafted to withstand the harshest environments, providing a protective shield against dust, water, corrosive substances, and even physical impacts. This robust construction ensures that your critical equipment remains operational and secure, safeguarding your investment and the well-being of the occupants.
Get In Touch
Elevate your projects with our NEMA 4X polycarbonate enclosures, designed for excellence. We'll find the perfect solution that aligns with your needs, enhances reliability, and ensures safety. Experience the difference that precision engineering and unwavering commitment can make in your building automation endeavors.
Find a Local Rep
Back to Industries