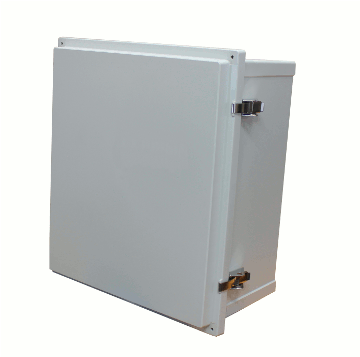 Fibox offers a full range of enclosure customization services based upon years of experience meeting our customers' needs. Our expertise provides cost-effective solutions for your most complex packaging requirements, resulting in increased productivity and profitability for your organization.
Fibox maintains a stocking warehouse and customization center at our East Coast facility, staffed with application engineers, CAD, and CAM programmers. Our engineering team can help you design or retrofit your existing HMI and PCB layouts to any of our plastic electrical enclosures or cabinets.
Machining
Fibox uses modern CNC machinery designed and built specifically to machine plastic electrical enclosures with holes, cutouts, and recess with pinpoint accuracy.
Printing
Stand out from your competitors. Fibox offers the latest in digital printing and laser marking for text or logos printed directly onto your enclosures. We can also custom paint your enclosure selection to your exact RAL number.
Assembly
Fibox can also install any of our product accessories for you, resulting in a completed mechanical assembly, saving you time.