Conduits & Backboxes for Communications
The next generation of mobile technology demands the best telco closures that the industry can offer. The interconnection of industrial plants, equipment, and personnel, as well as the impending 5G networking revolution, requires an enclosure that can withstand the higher usability these concerns will impose.
Fibox answers the need to provide optimal protection for telecommunications devices. The robust design of Fibox products allows for seamless integration across many industries and applications. Tough polycarbonate will not dent or rust like metal, or dry out and crack like cheaper ABS plastic. The radio transparency of our polycarbonate allows the free transmission of data and consequently eliminates the need for external antennas.
Telco Closures for Next-Generation Access (NGA)
While fiber to home (FTTH) promises connection speeds of up to 100 megabits per second (Mbps), implementing it on a large scale will be costly. This endeavor will require the installation of new cable sets over the "last links." Some communities currently enjoy fiber to the curb (FTTC) service, which refers to the installation and use of optical fiber cable to the curbs near homes or businesses, with a copper medium carrying signals between the curb and the end users.
Fibox enclosures are chosen as the ideal solution for 5G infrastructure to the North American, Asian and European markets. They are the efficient choice for network termination points in FTTH networks, used as fiber terminal enclosures in residential applications, and splice closures, and access points for multi-dwelling units.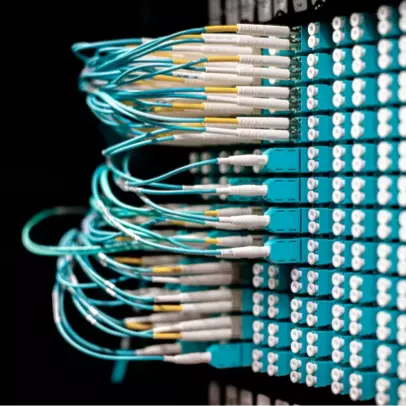 Custom 5G Enclosures
Designed to exceed both installation and end-user needs, Fibox products use FIP PUR gasketing. This provides superior protection against dust, water, snow, and ice ingress, ensuring that your network structure remains operational in all conditions.
Fibox's catalog offers a variety of shapes and sizes—from 2×2 inches to 32×24 inches—with a consistent low-profile styling, all UL-listed, rated NEMA 4X, and providing the highest level of UV resistance. Telco closures can be installed indoors or outdoors, with wall-mount and pole-mount options.
Our enclosures can be customized to meet your application requirements. We maintain a customization facility staffed with application engineers and CAD & CAM programmers, and use CNC machinery specially designed and built for precision plastic machining. As a result, Fibox can cut holes, cutouts, recesses, and more. Enclosures can also be laser printed with nomenclature, photo-quality images, and text. Fibox stocks and can install accessories, resulting in the delivery of a completed mechanical assembly.
Connect with Us
The networking needs of tomorrow require enclosures that can withstand greater demands than ever before. Get the optimal protection your telecom devices need with Fibox.
Find a Local Rep
Back to Industries